President's Reception Fall 2023
Topic: Minutes Away and Miles Ahead: 125 years and beyond with your assistance
Speaker: Dr. Steven Hairston, Vice President of Institutional Advancement and Development at Miles College
Meeting Details: This is an IN-PERSON event at the Hoover Country Club. Dinner is $15 for members and $25 for non-members. Networking begins at 5:15 pm; the speaker will begin at 5:30 pm.
Speakers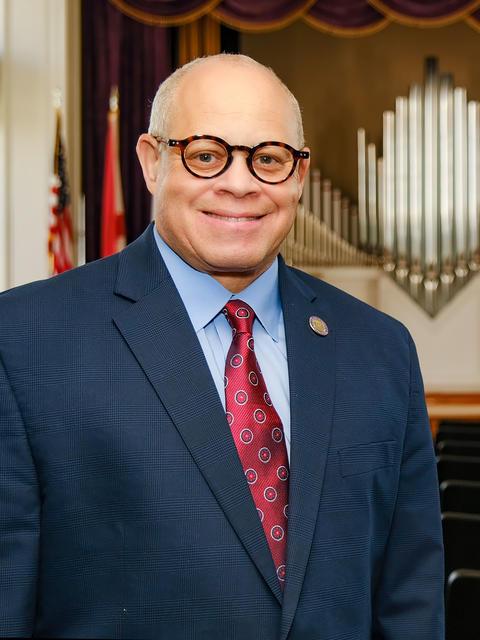 Dr. Steven E. Hairston
Vice President of Institutional Advancement and Development
Dr. Steven E. Hairston is a native of Atlantic City, New Jersey, and a graduate of its public school system. Upon graduation from Atlantic City High School, he immediately enrolled in Virginia Union University (VUU). While in college he was elected as the Chief Justice of the Student Government Association, a recipient of the UNCF Florence and John Schumann Foundation academic scholarship, a member of the Dean's List for six of eight semesters, Who's Who Among Students in American Colleges and Universities, and an initiate of the Alpha Gamma Chapter of Kappa Alpha Psi Fraternity, Inc. Hairston currently serves as the Vice President of Institutional Advancement and Development and the Title III Administrator at Miles College in Fairfield, Alabama. He was promoted into the Vice Presidency after serving as the Director of Development. Prior to the Miles College appointment, he served a dual appointment at the University of Alabama at Birmingham (UAB) as the Executive Director of the Minority Health Disparities Research Center and Executive Director of the Office for Diversity and Inclusion in the Heersink School of Medicine. He holds a Ph.D. from North Carolina Agricultural and Technical State University and degrees from Temple University, Virginia Union University, The Center for Legal Studies and the Duke University-Nonprofit Management Program. He has a Certificate of Fundraising Management (CFRM) from The University of Texas at Austin. He completed a fellowship at the Kenan-Flagler Business School and the School of Public Health of the University of North Carolina and is a Fellow of the Higher Education Leadership Foundation (HELF) Leadership Institute. He has held designation as a Certified Public Manager (CPM) since 2003. He and his wife Ingrid are the proud parents of two adult children.
It is no longer possible to register for this event